Find your nearest truck repair service today in Sacramento, California!

Saa Mobile Align Truck & Tire
12161 Folsom Blvd Unit A
Rancho Cordova, CA
Call 916-370-2263
(primary)
Call 916-720-4044
(secondary)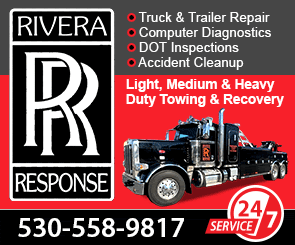 Rivera Response
3277 Luyung Dr
Rancho Cordova, CA
530-558-9817 (primary)
Servicing: All of Sacramento & Surrounding Areas!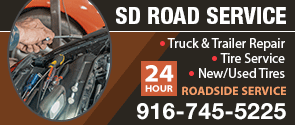 Mobile Repair Service
Antelope, CA 
916-745-5225 (primary)
916-745-5225 (secondary)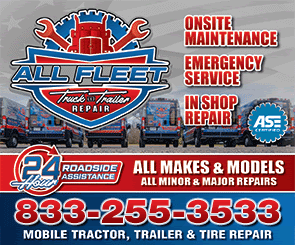 All Fleet Inc
Providing Services to
Sacramento, CA  
833-255-3533 (primary)






To Serve You Better
Mention
USA Mobile Truck Repair
Sacramento, California
Sacramento, the capital city of California, is a vibrant metropolis nestled in the heart of the Golden State. Steeped in history, this city boasts a rich cultural heritage that resonates through its streets and landmarks. Set along the picturesque Sacramento River, the city's scenic beauty is complemented by a thriving urban landscape.
One of Sacramento's defining features is its role as the political nucleus of California. The majestic State Capitol building stands as an emblem of governance, where decisions shaping the state's destiny are made. The Capitol Park surrounding it is a sanctuary of lush greenery, offering a serene escape within the bustling city.
Beyond its political significance, Sacramento is a melting pot of diverse cultures and communities. This diversity is reflected in the city's vibrant arts scene, with galleries, theaters, and performance spaces dotting the landscape. Museums such as the Crocker Art Museum and the California State Railroad Museum pay homage to the city's rich history and cultural tapestry.
Trucks and Trucking in Sacramento
Sacramento's trucking industry is the lifeblood of its robust economy, ensuring the seamless movement of goods and services within the city and beyond. At the heart of this operation are Class 8 rigs, the heavy-duty workhorses that dominate the highways. These colossal vehicles are the backbone of long-haul transport, carrying goods to and from Sacramento, and contributing significantly to the region's economic vitality.
In addition to Class 8 rigs, delivery trucks form a critical part of Sacramento's logistics landscape. These nimble vehicles navigate the city's streets, supplying businesses and residents with a wide range of goods, from essentials to specialty items. They play a pivotal role in ensuring that Sacramento remains well-connected to the broader network of commerce.
City vehicles, including dump trucks and trash trucks, are the unsung heroes of Sacramento's infrastructure. They work tirelessly to maintain the city's cleanliness and functionality, from removing waste to managing construction materials. These essential vehicles ensure that Sacramento remains a clean, safe, and well-maintained urban environment for its residents.
School buses, too, are a cornerstone of the city's transportation system. Safely ferrying students to and from schools, they are a vital link in the educational network. Ensuring the reliable operation of these buses is not only crucial for the student's daily routine but also contributes to the overall efficiency and smooth functioning of the city.
Sacramento Mobile Truck Repair
Mobile mechanics in Sacramento are the unsung heroes of the city's bustling transportation industry. Their significance cannot be overstated, especially when it comes to the repair and maintenance of trucks of all sizes and purposes. These skilled technicians bring their expertise directly to the location of a breakdown, eliminating the need for towing or attempting to drive a disabled vehicle to a distant garage.
The ability of mobile mechanics to travel from place to place is a game-changer for businesses that rely on their fleets. Whether it's a Class 8 rig in need of a critical engine repair, a delivery truck requiring a new transmission, or a city vehicle like a dump truck or trash truck needing suspension work, these proficient technicians have the knowledge and tools to handle it all. This level of versatility is invaluable in a city like Sacramento, where a diverse range of vehicles keeps the economy moving.
Furthermore, the convenience offered by mobile mechanics is a boon for both businesses and individuals. The speed at which these technicians can respond to a call for repairs minimizes downtime, ensuring that trucks are back on the road swiftly. This efficiency is a critical factor in keeping businesses competitive and maintaining essential services within the city.
Beyond the immediate benefits of convenience and efficiency, mobile mechanics contribute to a safer and more sustainable transportation network. By promptly addressing mechanical issues, they help prevent potential accidents and breakdowns that could lead to hazardous situations on the road. Moreover, well-maintained vehicles tend to operate more efficiently, reducing fuel consumption and emissions, aligning with Sacramento's commitment to environmental sustainability.